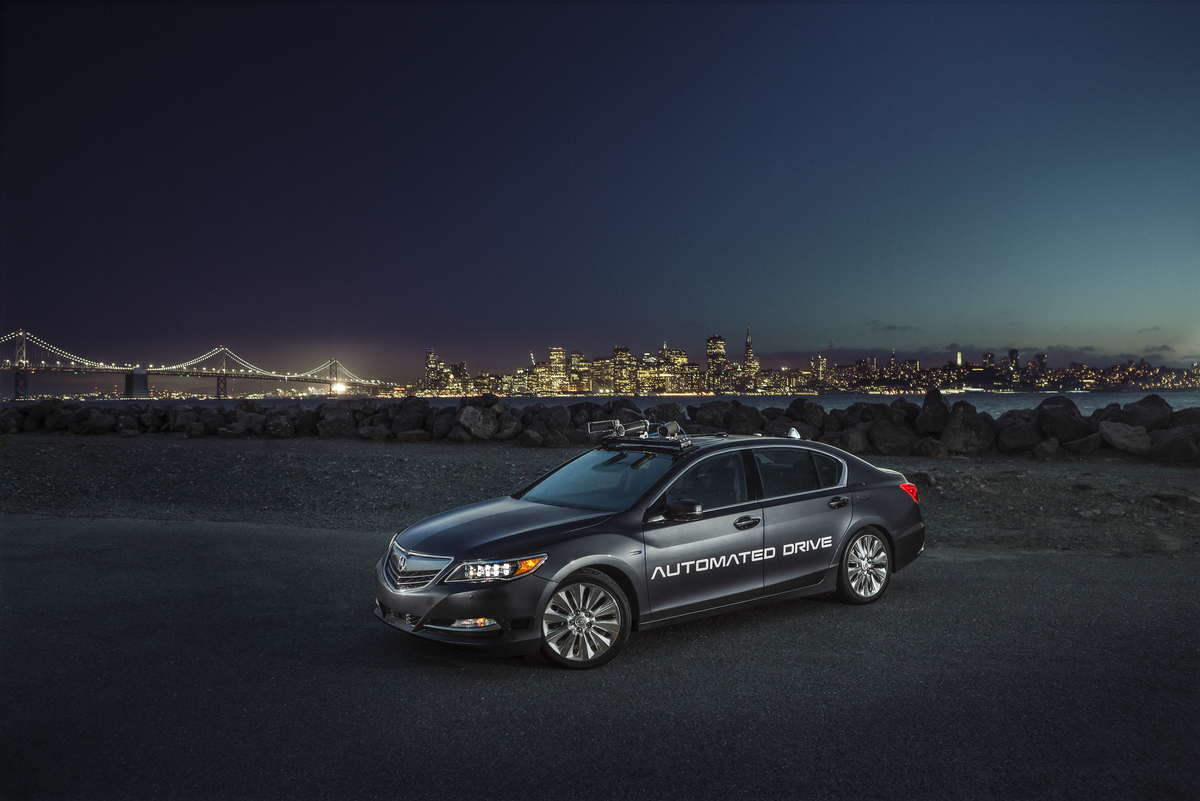 When it comes to cutting-edge automotive technology, few brands are in the same league as Acura. But even Hall Acura Virginia Beach was impressed to learn that Acura has moved further ahead of the competition by recently unveiling its second-generation automated development vehicle.
Based on the RLX Sport Hybrid SH-AWD™ luxury performance sedan, the development vehicle allows Acura to test a number of technologies, such as a new suite of radar, Lidar, camera, and GPS sensors, all of which integrate with high performance onboard systems.
These individual systems combined with more intelligent onboard software, and allow Acura to test complex driving scenarios. In fact, the vehicle is currently being tested by Honda Research Institute USA at the GoMentum Station, a 5,000-acre automated and connected vehicle proving ground in the San Francisco Bay Area.
The GoMentum Station contains 20 miles of paved, city-like roadway grids, buildings, and other urban infrastructure, all of which help to provide the most realistic environment for testing. The goal being to help accelerate the development of automated and connected vehicle technologies, which Acura hopes to introduce around 2020.
While automated and connected vehicle technology will provide a new level of convenience for drivers, the real driving force behind Acura's research is improved safety. Dedication to excellence in safety has been a core tenet of Acura design since the brand was founded three decades ago.
That commitment can be seen to this day, and is one of the reasons why all model year 2016 Acura sedans and SUVs are available with AcuraWatch™.
Hall Acura Virginia Beach is proud to be associated with a brand so committed to excellence and the safety of its customers. For more information on AcuraWatch™, new Acura technologies, or to explore our current inventory of new and pre-owned models, do not hesitate to contact us online or visit us at 3200 Virginia Beach Blvd, VIRGINIA BEACH, VA 23452.
Image Credit: Acura