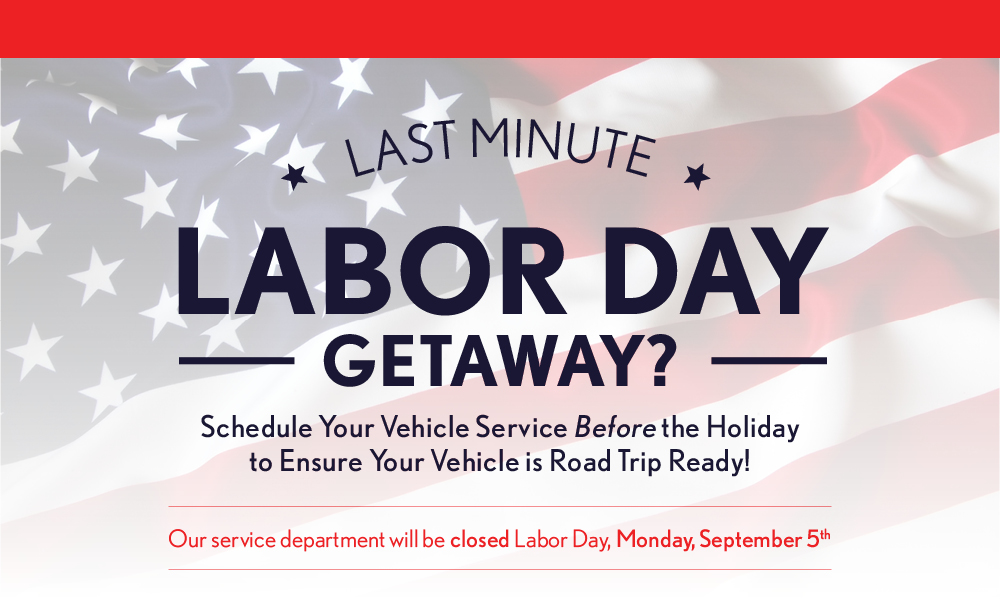 As summer comes to a close, friends and families will be traveling over the long Labor Day weekend to make the most of summer before it's over. Before you hit the road this weekend, it's important that you get your vehicle serviced at Hall Acura Virginia Beach so you don't have any issues along your trip. How can you make the most of the last days of summer if you're stuck on the side of the road because of an issue that could have been caught beforehand?
Here are some key car care tips are below:
Tires- Have your tires been rotated every 5,000 to 7,500 miles. Make sure the spare tire and jack is in good condition.

Brakes- Follow recommended inspection time in your owner's manual. Any unknown or new noises when braking should be addressed as quickly as possible.

Oil- Get your oil and oil filter changed at the intervals recommended by your manufacturer.

Battery- Professional test equipment can identify a weak battery in advance and routine care can extend the life of your battery. Batteries can last three to five years and can fail at any time of the year.

Windshield wiper blades- Cold winter temperatures are hard on wiper blades. Spring is a good time to check and replace them if necessary and refill windshield washer fluid.
A pre-trip inspection and preventative maintenance can reduce the chance of expensive, dangerous, and inconvenient road trouble. A road trip can be fun but stressful. Take away some of the stress of making sure your car is in tip-top shape by taking it to Hall Acura Virginia Beach before you hit the road one last time this summer.