Now's the perfect time of year to hop in your Acura and hit the open road! The idea of embarking on a long road trip is fraught with both excitement and apprehension, though. Driving for hours allows you to explore your surroundings along the way and spend quality time with your passengers. However, traffic jams, uncomfortable seats, and lost radio signal can make the trip seem longer than it is. Thankfully, Acura has designed their models to help solve these problems and make your travels more enjoyable. Whether you're visiting family, taking a vacation to the beach, or exploring the mountains, Acura models are packed with tons of features to make your journey more safe, comfortable, and fun.
Customizable Comfort
As a brand that's dedicated to creating a refined driving experience, each Acura model features unparalleled comfort. Available dual- and tri-zone climate control allows passengers to customize the air conditioning and heat settings to their individual preference. The people in the back seat won't have to complain about stuffy air, and the passengers up front won't freeze. Speaking of customized comfort, Acura also offers adjustable seats with memory settings. For example, the 2019 MDX offers Two-Person Seat Memory, and the vehicle will automatically adjust to each driver's preferences, based on their key fob. The 10-way adjustable seat can be customized so traveling long distances won't leave you fatigued from an uncomfortable seating position. With the Advance Package, you can enjoy three levels of seat ventilation, so you never get that sticky, sweaty feeling, even after 300 miles on the road.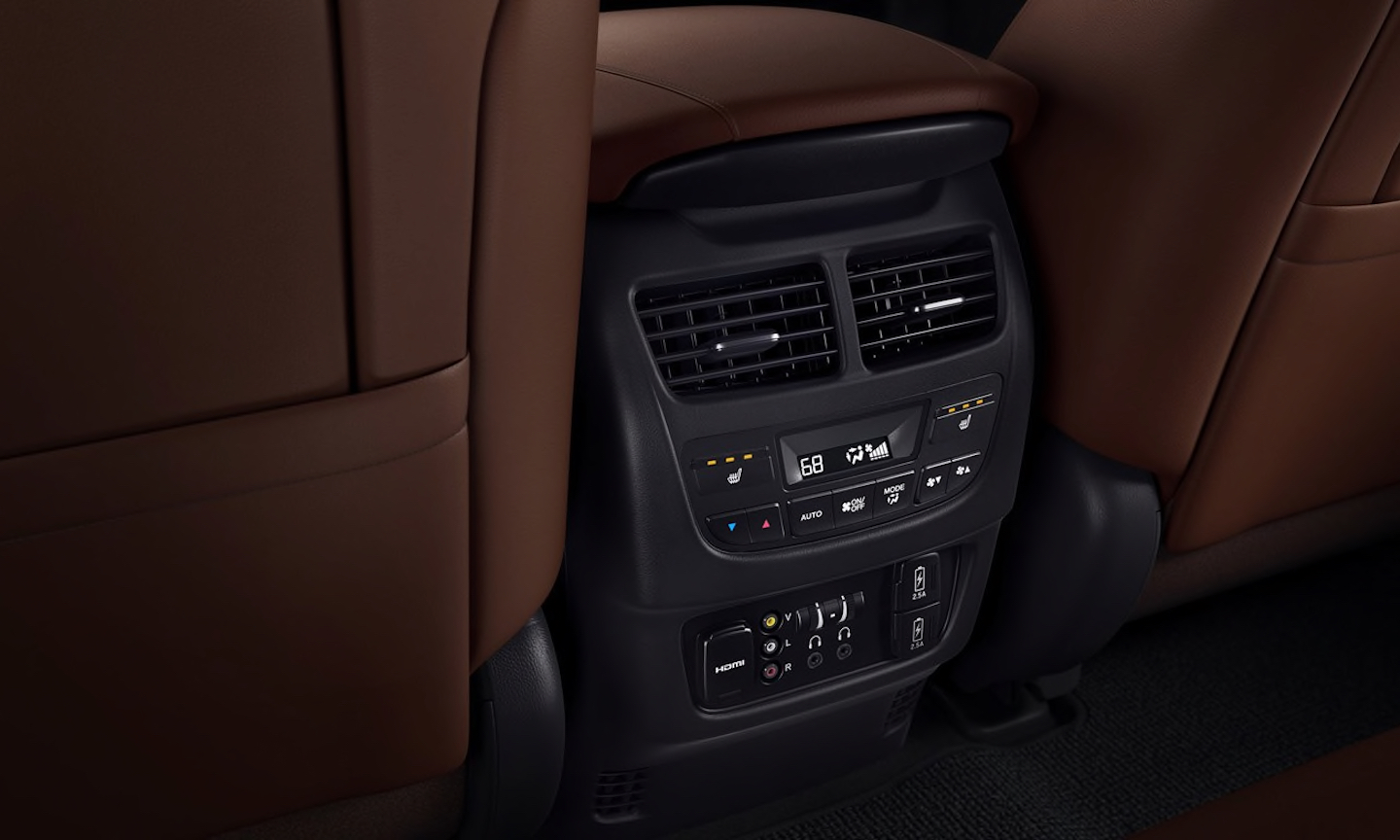 Safety for the Long Haul
Not only do Acura's safety features keep you and your passengers protected on the road, but they also help reduce driving fatigue, by making every drive feel less like work and more like an adventure. AcuraWatch™ is a suite of driver assistance features that make it easier to tackle those long-distance drives. The available Adaptive Cruise Control with low-speed follow system (available on the 2019 MDX) really comes in handy if you find yourself in unavoidable stop-and-go traffic. It can maintain a set speed, and a set distance, so you can focus more on safe driving. The Road Departure Mitigation System monitors the road and can keep you from drifting out of your lane, by giving you a warning, and then intervening if necessary, to prevent an accident. Acura Roadside Assistance is one of the perks of buying a new model from Hall Acura Virginia Beach, so if you ever run out of gas, get a flat tire, or need to be towed to the nearest Acura dealer, we're here to help.
Stay Connected from Anywhere
AcuraLink® can make you feel like everywhere you go is home. Avoid traffic delays thanks to AcuraLink Real-Time Traffic, which can show you traffic levels wherever you go. Get to your destination faster and more efficiently thanks to Acura. Use your smartphone to find where you'd like to go, and then send it directly to your Acura's navigation system. If you prefer, a subscription service lets you connect with a live concierge who can help you find a destination, like a tasty restaurant, and send the directions to your navigation system. Premium audio systems, connectivity options like Bluetooth®, Apple CarPlay™, Android Auto™, and Siri® Eyes Free, you can integrate your smartphone for playlists, contacts, and more.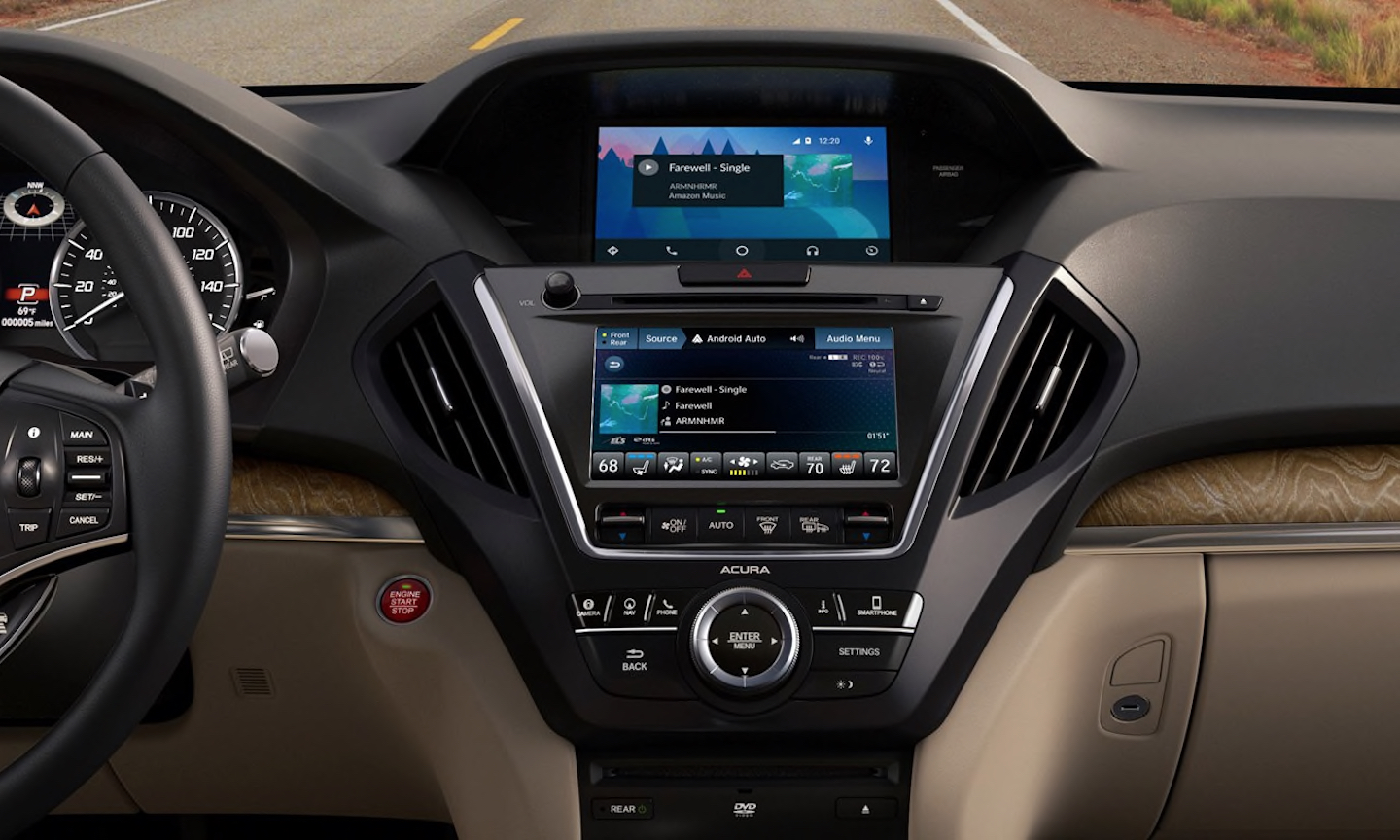 No matter where you're heading, Acura wants to make sure you arrive in style and comfort. If you're looking for a new ride to take on your next road trip, or even just a more comfortable vehicle for your daily commute, Acura models are loaded with features that make your life easier. The team here at Hall Acura Virginia Beach is waiting to help you find the vehicle that fits your needs, and with tons of options available, it's never been easier to get everything you're looking for. Contact us today to see the features that will make all your adventures effortless.
Image Credit: Acura